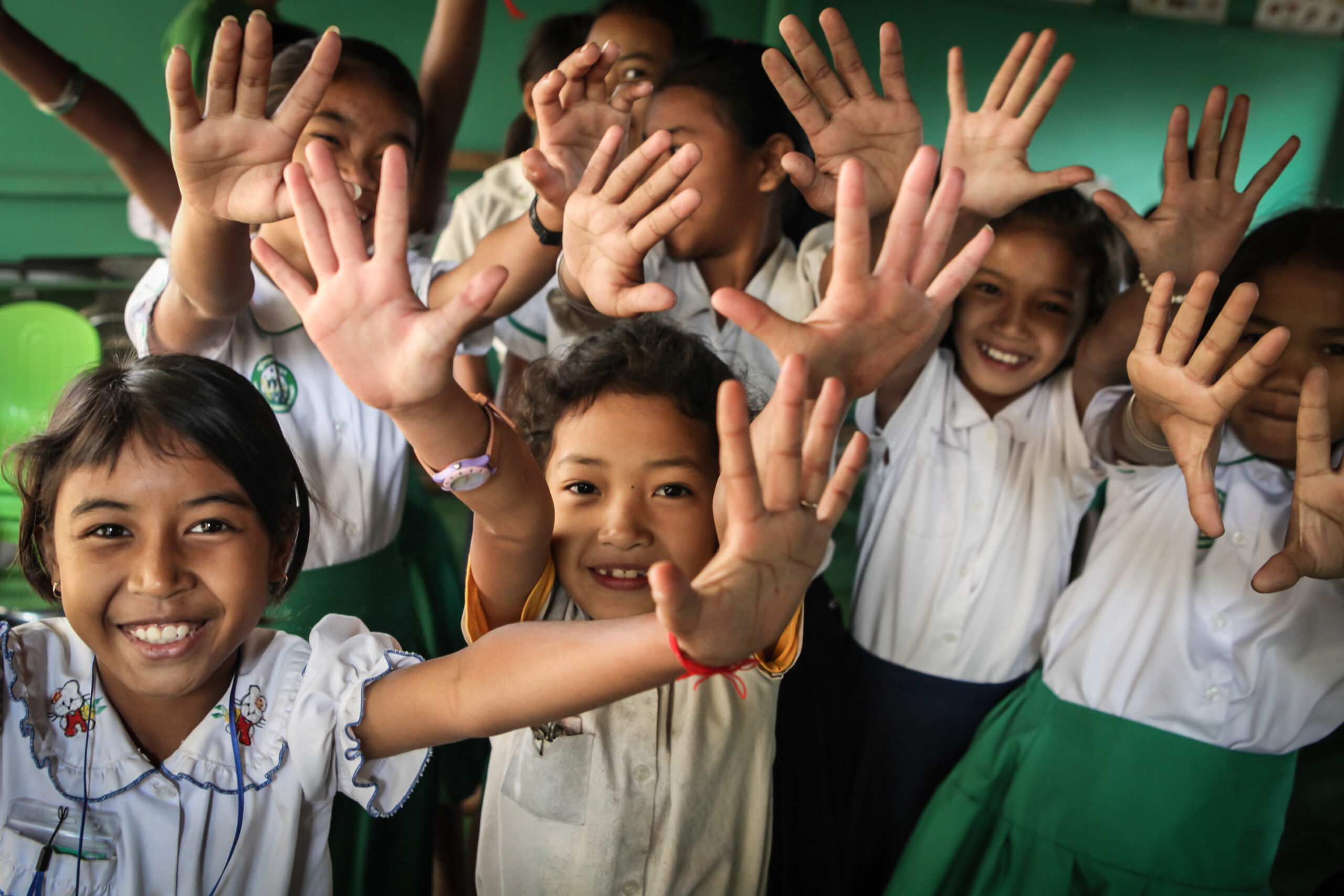 A Holistic Education
Inspired by best practices of other Cambodian NGO's, Kaleidoscope uses the Family and Friends Young Learner series to offer exceptional English learning opportunities with interactive trainings and emphasis on phonics. We offer beginning IT Tech skills along with a sponsored AutoCAD learning instruction for qualified students interested in architectural design. Fine Arts opportunities are offered in music, art and traditional Khmer dance. Our Siem Reap campus also has a sewing facility that provides skills training.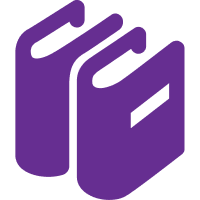 English Immersion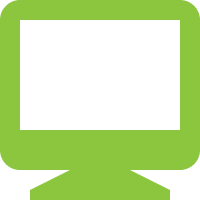 Technology Center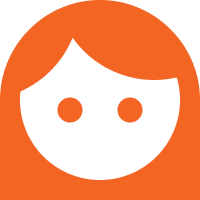 Women's Empowerment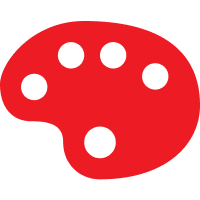 Traditional Arts
Where We Work
Today, Kaleidoscope brightens futures at two locations in Cambodia; our main campus in the heart of Siem Reap and a village campus within the rural territory of Nokor Krau. They are registered in Cambodia as Future Khmer Child and collectively serve 600+ children in innumerable surrounding villages throughout the Siem Reap province.
Our Plans for the Future
In partnership with Emory University's Rollins School of Public Health, Kaleidoscope Child Foundation has created an in depth proposal outlining our long-term plans for continued success. Our comprehensive plans contain resources and insights from some of Public Health's finest young minds addressing hurdles ranging from providing sustainable energy to delivering mental health support. These culturally competent recommendations seek not only to further our existing educational services but also anticipate and find viable solutions for logistical problems in program delivery. Read a synopsis below or contact us for our complete proposals!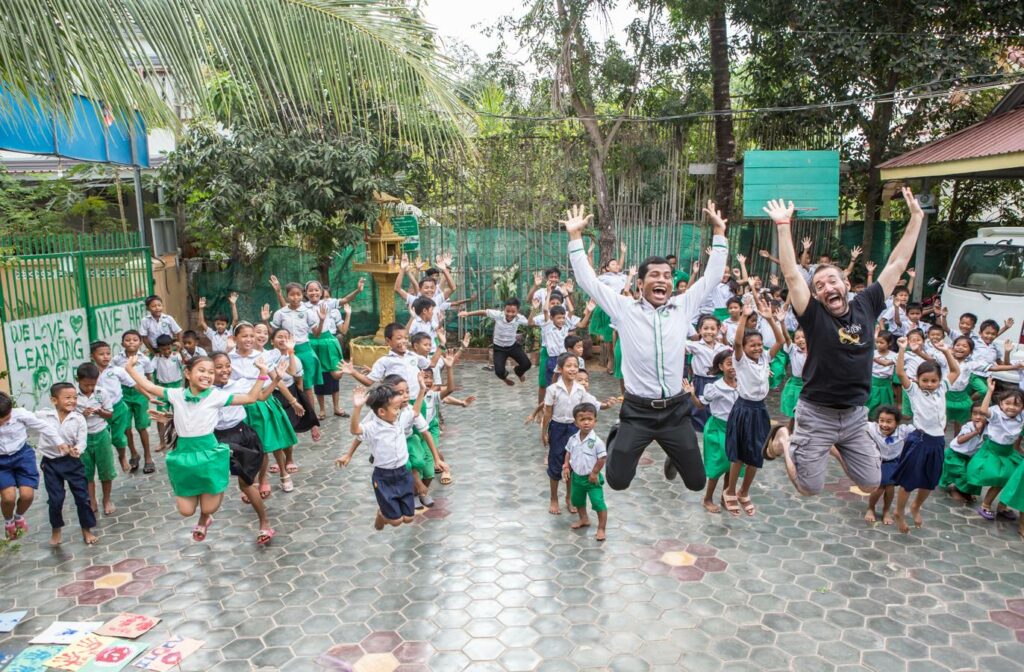 Impacts
With Cambodia as our most established work, the economic, cultural, societal conditions surrounding the province where our campuses exist have become rapidly modernized since our beginnings in 2004. Tourism, new industry opportunities and increasing virtual opportunities for learning have given our young Cambodian children the chance to develop skills in business administration, architectural and graphic design, hotel management, hospitality and more. Students who attended our supplemental programs in addition to the standard government school experience are immersed in these programs are now working in these ever increasing fields.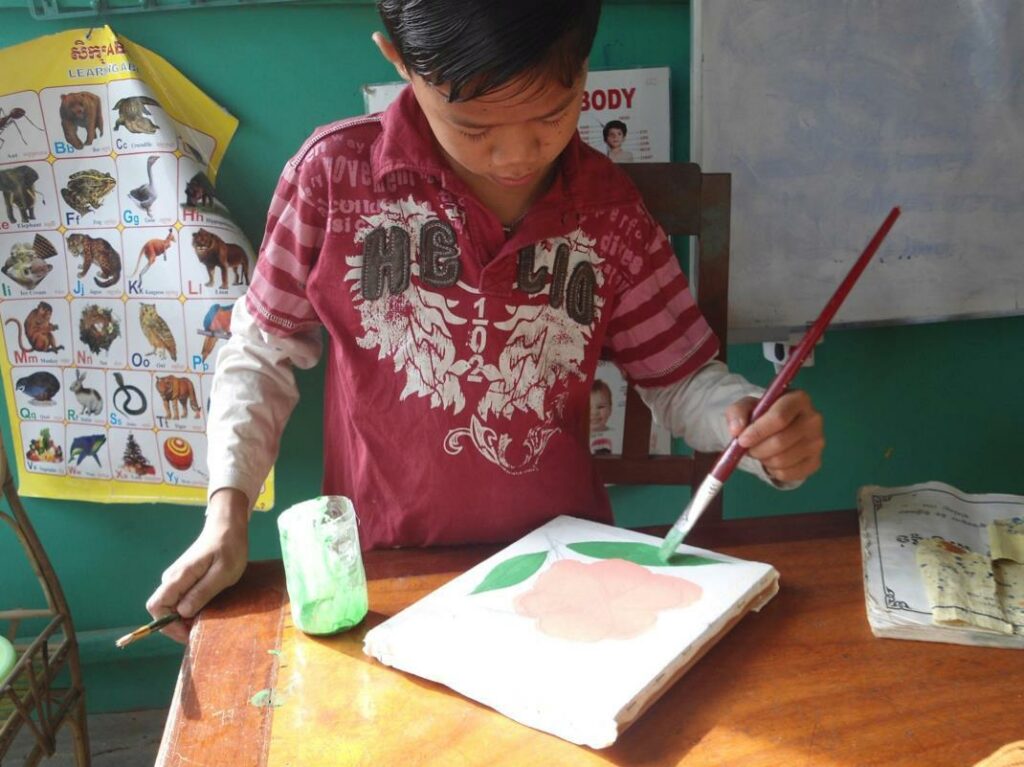 Meet Vicheka!
Vicheka was born with advanced scoliosis in Siem Reap, Cambodia. Little treatment options were available at the time and pain was common. Yet his young spirit, talent and enthusiasm remained constantly charged and when our classrooms first opened in the beginning of 2010, Vicheka was there. No matter if weather conditions become perilous with monsoons or stifling with heat, he never missed a day.

Excelling in all that we could offer, Kaleidoscope supported Vicheka in supplemental school opportunities throughout local Cambodian universities. Today, he is employed in graphic design and returns to our Kaleidoscope main campus to teach the fundamentals of IT to many of our village children.
Learn More About Our Work In…