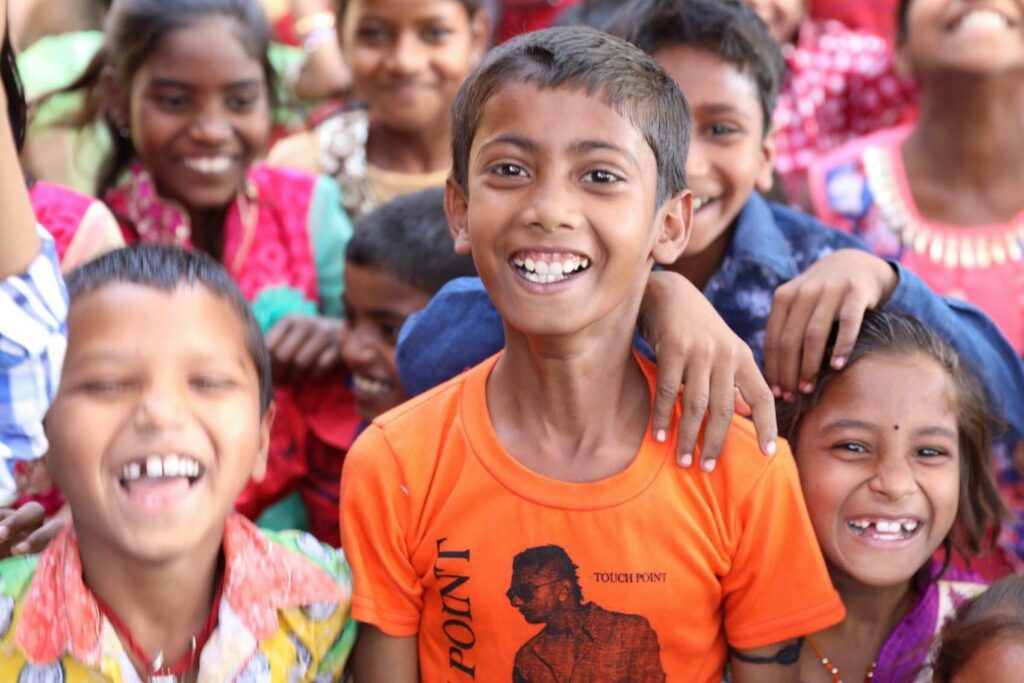 Our mission is to advance disenfranchised children and their communities in rural areas around the globe by providing sustainable, culturally competent programs. Our holistic initiatives aim to increase access to education, clean water, and hygiene assistance.
Kaleidoscope Child Foundation is a Non-Profit organization focused on increasing access to education, clean water, medical and hygiene assistance, and agricultural & technology training for children in emergent countries. We currently serve communities in Cambodia, India, Guatemala, and the U.S. delivering curriculums customized to the regions in which they are delivered through the integration of local culture.

Severely impoverished children, as a group, suffer the most from a lack of education and resources which adversely affects their growth and development both physically and psychologically, ultimately decreasing their quality of life. Providing educational programs and supportive resources such as power and clean water to these children in a sustainable manner is essential to breaking the cycle of poverty in their communities. Through our efforts we aim to improve the availability of these key assets and provide the tools for every child to experience a better now and a brighter tomorrow.
What we Believe in
(What we Do)
The change we seek to make in the lives of our students is deeply rooted in and motivated by the needs we see in our communities and the beliefs we share. Removing the barriers to education faced by these children and watching them progress is inspiring; however, this work cannot be done without first ensuring their health and the health of their families. Simply put, at Kaleidoscope we've all been inundated by the conviction,
"You can't care about some of it, you have to care about all of it."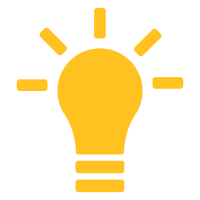 Knowledge
We believe knowledge and education is an invaluable gateway to a world of infinite possibility. We believe it is a right for all and not a luxury for some. By offering education to a disadvantaged child, we support the potential of our students hopes and dreams becoming a tangible reality.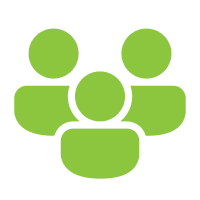 Connection
We believe in the dignity of all people and that each share the same desire to be seen, heard and valued. Our aim is to connect with our Kaleidoscope family of children, teachers, volunteers and donors in meaningful and lasting ways. Through deep listening and positive action, we strive to uplift and inspire everyone through compassionate partnership.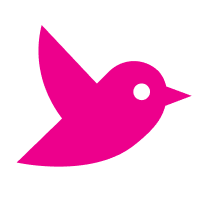 Freedom
We believe in working with people and not for them. We strive to stimulate interdependence and empowerment within every child and all members of their community. We prioritize initiatives that instill sustainable self-sufficiency and healthy environments that foster personal freedom, dignity, and well-being.
Our Core Values
(How we Do it)
While what we do as an organization is informed by our beliefs, how we do it can be defined using our core values. Core values are the deeply ingrained principles that guide our actions and serve as our cultural cornerstones.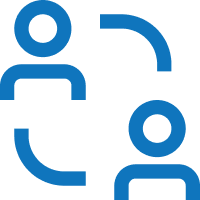 Collaborative
We see humanity as one. What can elevate one will elevate all.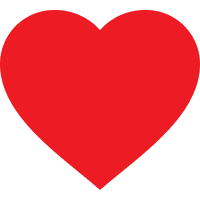 Passionate
We serve with eager and readied participation.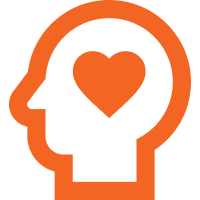 Open Minded
We lean into life with a beginner's mind – to be forever teachable to infinite possibility.
Countries We Serve
We are focused on providing education and resources to four countries.
Our Story
From humble beginnings to holistic education. Learn about Kaleidoscope Child Foundation's initiatives and evolution over the years.
Volunteer Travel Is Back
Board members traveled to Guatemala in February. Kaleidoscope is sponsoring 20 scholarship students through our partner organization, FORMA. In October/November, a group of 14 volunteer travelers headed to Cambodia and India. Service projects such as classroom repair and the installation of 18 water wells in Cambodia were just a few of the trip highlights. A computer lab in India will allow the children access to hands-on IT literacy. Our 5th annual Walk For Education in September brought in a record breaking fundraising amount of $120,000!
New Initiatives In the Territories That We Serve
This has been a year for expansion! With a recurring grant, we are supporting Briton School in Nairobi, Kenya. We launched a W.A.S.H. program in the village of Lakhanpur, India, and we are supporting a weekly food program in the village of Nokor Krau, Cambodia. This is often the only hot meal of the day these children receive. Kaleidoscope sponsored educational field trips for unhoused children in Atlanta, Georgia, through Nicholas House.
Tech, Hygiene and Community Outreach
Covid became a great teacher, opening our awareness to critical refinements needed to help us improve our day-to-day structure and long term vision.
– tech/virtual teaching enhancements.
– continued emphasis on hygiene/latrine and wash programs.
– community outreach and education.
To address these needs, our teachers ventured into the villages and communities to maintain contact with our students and to introduce them to classwork via cell phones. New bathrooms were constructed at our Cambodian campuses, water filtration systems were installed in our India schools and nutrition programs were offered in the learning centers in Guatemala. Additionally, a woman's village program was started in Cambodia to address hygiene and domestic violence issues. This particular initiative was recognized by the Cambodian Ministry of Education as a necessary and cutting edge approach to meeting a long neglected need among village women.

The Pandemic: Responding to Communities in Crisis
A group of Kaleidoscope volunteers travelled to Cambodia in the beginning of the year, just weeks before the world was hit with the COVID-19 pandemic. We were accompanied by the visiting doctor from our trip to Guatemala who helped set up several WASH (Water, Sanitation and Hygiene) demonstrations to the local villagers. Access to Cambodia had already been restricted and we were fortunate to arrive there just before borders were closed. 

David formed a partnership Emory School of Public Health working with their master's degree students. He presented the challenges that the young children of the village of Lakahnpur faced with regards to a sustainable educational track.  These students developed the first proposal for a long-term solution to the challenges faced in the Lakhanpur project.  We had to work remotely with the other territories, particularly India, in securing funding for food and supplies during the pandemic crisis.

Kaleidoscope was selected to be a client for ProBono Atlanta, a non-profit that arranges free legal guidance and compliance via the support of a consortium of law professionals.  Much of 2020 was spent in updating, expanding and securing all our necessary non-profit infrastructure.  New strategies to expand the board along with the continuance of our Walk For Education fundraiser happened.
Broadening Our Impact and Understanding
Another banner year of travel to all territories. We were able to not only secure the funds for land in India but to also obtain funding to erect the first school in this territory to serve the children in Lakhanpur. Thanks to several generous grants, we broke ground in the very hot month of May and completed the work by that Thanksgiving. Two trips to India this year! Extensive travel to the villages of our scholarship students in Guatemala revealed sobering conditions and oppression that these young people endure.  It made the work of providing scholarships to Jabel Tinamit that more vitally important. We launched a Walk for Education in Atlanta as our main fundraiser. This was a departure from previous years attempts at silent auctions, gala type events.  The Walk proved to be far more efficient and profitable.

Travel, Travel, Travel!
Our most active year to date – traveling to all territories. We witnessed amazing progress in the educational pilot programs in Bodhgaya and also extended to the village of Lakhanpur. Board members witnessed extraordinary cognitive ability and enthusiasm in both teachers and students. We knew it was a perfect fit.  We hosted a medical clinic in Guatemala with a visiting doctor on our tour and helped restore a learning center. We arranged for a coding clinic to take place in Cambodia for anyone interested to begin the process of that skill.  We searched for opportunities locally in the US that were in alignment with our mission and decided to partner with Nicholas House, an Atlanta based transitional housing facility for families experiencing homelessness.  Our goal was to provide summer educational field trips to the children of these families as well as begin a back to school backpack campaign that assured they would have all the supplies necessary to start a new school year. We also began to raise funds to purchase land to build a school facility in the village of Lakhanpur, India.

Meeting Candelaria and Gregorio, Panajachel, Guatemala
Cambodia's Voluntour travels were continuing strong. New explorations in water purification were explored. The old models were not as effective in providing optimum contaminant free drinking water. Volunteers toured the Water for Cambodia labs in Siem Reap and decided to try their purification systems. The drawback was the labor intensive instructions that were needed to insure optimum purification. 

Board members traveled in the summer to Panajachel, Guatemala on the urging of Randy Stephenson who had been working in this part of Central America for several years through a US non-profit.  We met Candelaria and Gregorio, the co-founders of Jabel Tinamit, a prominent language school in Guatemala.  We decided to arrive with the gift of water filters to address the overwhelming need for fresh water in Central America.  We used GoFundMe and created the 100 filters for 100 families campaign.  We traveled throughout the surrounding territories/villages near Panajachel and assembled and distributed the filters with great success. We found the work at Jabel TInamit inspiring and added Guatemala to the list of our educational expansion projects.

A Computer Lab and a New Set of Skills
Through donor support, Kaleidoscope purchased a school van, completed the additional classroom space in the village of Nokor Krau, and funded a board member to spend a month setting up a computer training lab in the Siem Reap campus.  This computer lab was funded by the organization Together We Can Change The World and an agreement with AutoCad developers was made to bring trainings to Siem Reap students to learn architectural engineering. The traditional Voluntour group arrived building more wells, engaging with the children in the classrooms, teaching hygiene lessons. 
David traveled to India to scope out possibilities to replicate the systems that were working in Cambodia. He found a promising possibility in the town of Bodhgaya in the state of Bihar.  An introductory agreement was arranged with Nandlal "Nandu" Kumar to arrange classes for some of the local children there.

Classrooms for Cambodia
The first two classroom buildings in the neighboring village of Nokor Krau were completed thanks to the support of global education groups in Australia. This territory, about 35 kilometers outside of Siem Reap was chosen due to its lack of sufficient educational offerings in the rural territories outside of the heavily trafficked tourist areas.  A large voluntour group arrived that January and February and more than 100 bicycles were distributed to the children in the Nokor Krau territory.  Plans were made for Kaleidoscope to begin fundraising for additional classroom space in the village. One tour member was a music educator and brought hundreds of child-sized instruments. Music instruction that incorporated social skill building was a big part of this tour. It was a beautiful and joyous time watching hundreds of children engaged in the art of music making.

Sustainable Progress
Another magical Voluntour group of 16 arrived at the end of January, more wells dug, distributing vegetable seeds for community gardens and of course, quality in depth time with the children in the Siem Reap school.

David and board member Victoria LaFortune, returned in November to host a sustainability training in tandem with Pannasastra University, Cambodia's leading English influenced University.  We began focusing on leadership skills, team building and goal setting with our teachers.  We started offering continuing education opportunities for our staff to study through an established Memorandum of Understanding with the University. The aim was to invest in their skills and strengthen their use of English so that the mission of Kaleidoscope remained true to providing a quality educational experience.
Medicine and Technology
David returns with another 14 travelers and combines with a separate group of 25 from Seattle WA who joined in some of the activities hosted at the school.  The grounds of the school were used for a province wide free medical day for villagers in need. Aid for water wells continued and the group helped break ground for what would become our two-story classroom and IT facility. We turned a small storage building into a makeshift IT room and began offering basic beginner computer classes. Regular donors plus a growing social media presence helped to expand the awareness of Kaleidoscope Child Foundation.
Bring on the Volunteers!
The annual Voluntour groups began. That January, 16 people traveled to Siem Reap, helped break ground for the new sewing and music building, ventured into villages and joined in digging wells and school cleaning along with touring the temples and bringing much love and attentiveness to the children. 
The sewing and music building is completed. 

KCF and FKC
Theany and David began their full time alliance with Kaleidoscope Child Foundation and Future Khmer Child. A second outdoor pavilion was constructed and a rotation of classes – morning and afternoon began. The number of children served was around 150 children.
Establishing an NGO

It took 2 years for that application to be approved but Om met David at the airport in January of 2010 and surprised him with the approved NGO papers and an off the grid site where more than 100 children waited in a makeshift thatched hut area to celebrate the launch of what is today Future Khmer Child School. 

The official move was made into Siem Reap and an outdoor classroom pavilion was constructed. Chantheany 'Theany' Leng was brought on board with Om for the school project and to assist him with administration duties. David applied and was granted approval in the United States to form Kaleidoscope Child Foundation as a non-profit. Kaleidoscope's beginning mission was to fund and grow the work of Future Khmer Child school to bring education to vulnerable children in the Siem Reap province.
The Hard Road Ahead
David asked Om about why some children did not have access to public education. He learned about the system of government schools which lacked instruction in critical areas. There was no life skills, no English, arts or critical thinking styles of learning offered in these rudimentary schools. Supplemental education such as NGO's offered required an application process through the People's Party of Cambodia. Still militaristic in nature from its communist Marxist ideologies, David's school application request was met with suspicion, later learned to be related to the rampant sex trafficking of Asian children. David was held in a locked room for an entire day without explanation then released.
The Water Wells Project
David returned each year either by himself or with a handful of tourists. Sometimes the trips included Thailand and Vietnam. David focused on finding supportive alliances with organizations to provide aid to the children in and around Siem Reap province. Nothing materialized. He met Om, a local Cambodian guide, who suggested that David build water wells throughout the village communities. A high rate of infant mortality was due to contaminated water and David and Om began using augers, PVC piping and a generator to offer water source upgrades to villagers from the standard mudholes they used for water.
A Vow is Made
David first travels to Thailand and Cambodia to lead a sacred sight travel journey. The tour group of 15 started in Thailand then traveled to Cambodia for a 3 day visit , mostly designed to see Angkor Wat.  Upon landing in Siem Reap, there was a vast distinction between the progressive city of Bangkok and the still war-torn recovering Siem Reap. In 2004, the main roads in Siem Reap were still mostly dirt, the airport was old and small with a concrete block room reserved for tourists to go through 'customs'. 
The group was overcome by the broad spectrum of poverty. We used our guide to explore ways to offer a one time action of support. Feeding hungry children on the banks of the Tonle Sap Lake. After purchasing three local markets worth of indigenous produce and goods, the total owed was $86. The group transported these goods to the children and it was there that David made the vow to return and find sustainable ways to offer relief to the impoverished children of Cambodia.