Countries We Serve
Kaleidoscope Child Foundation offers a customized education to over 700 students in Cambodia, Guatemala, India, and the U.S. Our generous donors help fund activities from employing our locally vetted teachers to providing medical aid and clean water.

In addition to education Kaleidoscope also focuses on removing the barriers to education faced by our students. Your support helps us achieve sustainable program establishment in a culturally competent manner. By taking action to educate these young minds today we hope to bring about growth in lives of our students and future generations.
Over-arching Impacts
The provision of education, life skills, and quality human essentials help instill a sense of purpose and value within a child. Kaleidoscope seeks to provide a conscientious disruption in illiteracy as inescapable and crisis living as inevitable. The opportunity for a child to learn, doesn't just benefit the child, it benefits their family, village, and even the world. Research has already declared educating girls as one of the top 5 solutions to the climate crisis. Being given the chance to learn and make decisions based on developed awareness can foster hope in a young girl to aim for autonomy, creativity and accept and nurture personal value.

Our work seeks to broaden minds from solely existing in short-term crisis management to welcoming long-range educational goals. It is an investment in the development of skills, wellness, and cultural change. 
2023 Updates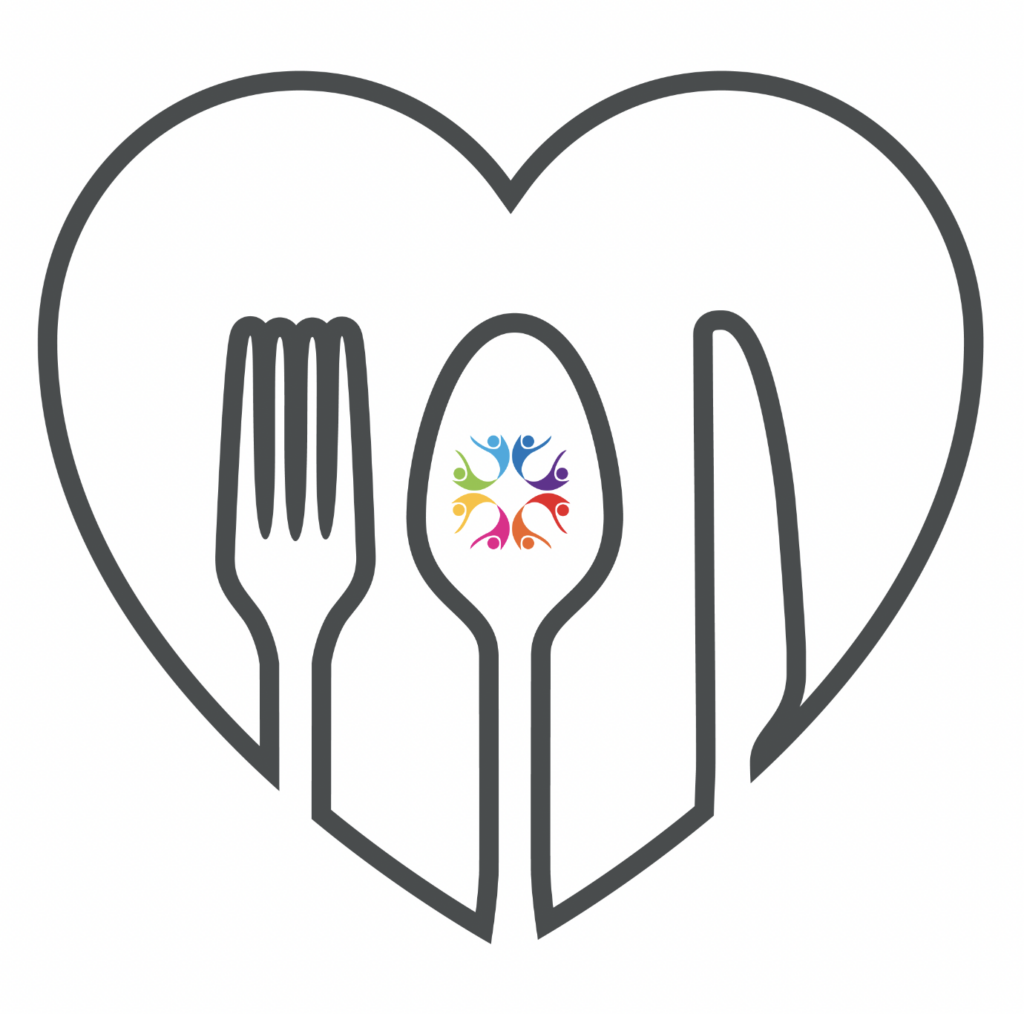 Gourmet for Good
"Gourmet for Good" is an invitation to host an event on behalf of Kaleidoscope in a way that fits your schedule! You decide when to host the event, the theme, how many people to invite, and what to provide. Pick a theme that fits your idea of a fun get-together, whether that's a sit-down dinner, game night, backyard barbeque, or anything in between. Once you've picked your theme, set a ticket price for attendance, invite guests, and enjoy your event while supporting all the good we do here at Kaleidoscope!
Date: ongoing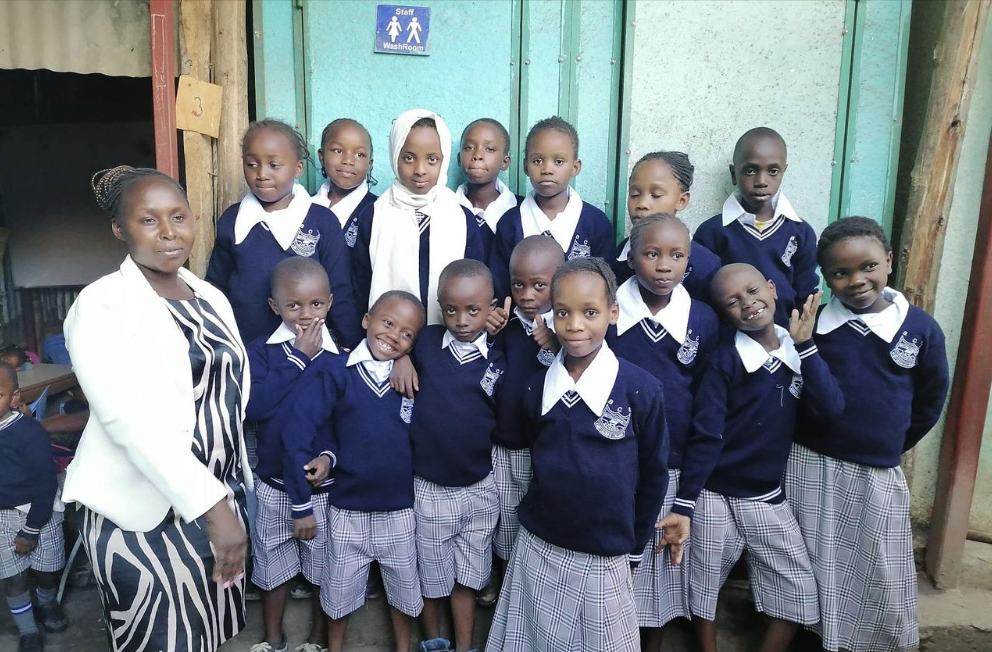 Africa
Kaleidoscope is thrilled to have connected with Wilkister Orenge, a remarkable Kenyan school teacher who overseas the Briton Primary School, in the Mukuru Kwa njega Slum on the outskirts of Nairobi.The school is located at the edge of the slum and consists of 3 buildings with 2 classrooms in each one. They are built on dirt floors with corrugated tin walls and roof and cardboard to separate the classrooms. The desks are built from rough planks with about 4 children per desk. They have about 200 students from 2 -13 years of age. Hunger and the ongoing need for supplies, adequate clothing and hygiene education weighs upon this community like all rural educational initiatives.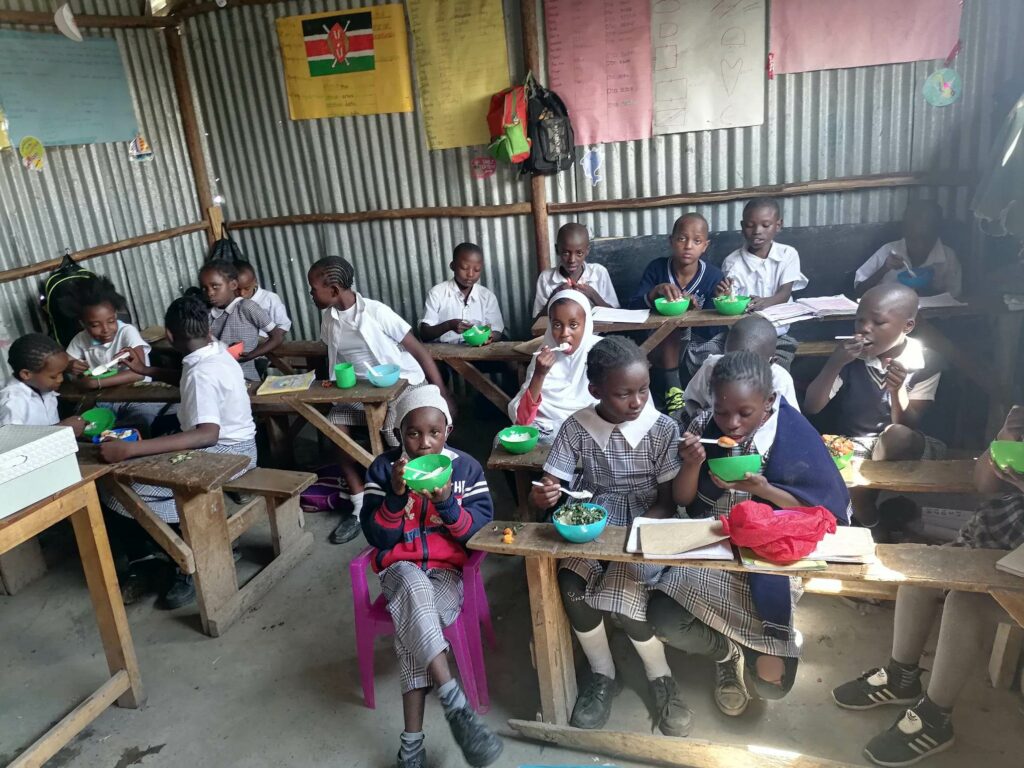 In 2022, Kaleidoscope Child Foundation was fortunate to obtain a small grant that would allow us to support a new territory with a $5,000 per year operational initiative over the next 5 years.To bring perspective to how far such a financial gift goes:
*they provide either free or low cost schooling for ages baby to grade 8;

*many of the students are either orphans or only have one parent.

*the school fees they charge work out to about $20/year and if there is more than 1 child in the family they only pay for one and the rest attend free.

*they offer baby classes as otherwise the older children would have to stay home to look after the younger ones so the parent/guardian can go out to work.
Wilkister's passion and commitment to bringing education to this Nairobi community made the decision an easy and joyous one.
Cambodia
Educational forums for village women.
Already piloted with success in our territories in Cambodia, these first of their kind initiatives for rural women are addressing sensitive subjects such as domestic abuse and mental wellness along with longstanding issues of hygiene, malnutrition and illiteracy.
India
W.A.S.H. (global water, sanitation and hygiene) programs
KCF recently constructed extensive W.A.S.H programs in the rural slum areas of our schools in Lakhanpur and Bodhgaya, India. The WASH program works on long-term prevention and control measures for improving health, reducing poverty, and improving socio-economic development as well as responding to global emergencies and outbreaks of life-threatening illnesses
Guatemala
Scholarships
KCF successfully renewed scholarships for 20 Guatemalan students in our program with Jabel Tinamit Language School in Panajachel Guatemala for 2023. These children in our program travel hours each school day from surrounding villages to learn. Many of them have been retrieved from slave labor and given this chance to positively change the trajectory of their lives and their Mayan village families.
Follow Along on Our Journey of #2022kcf5k