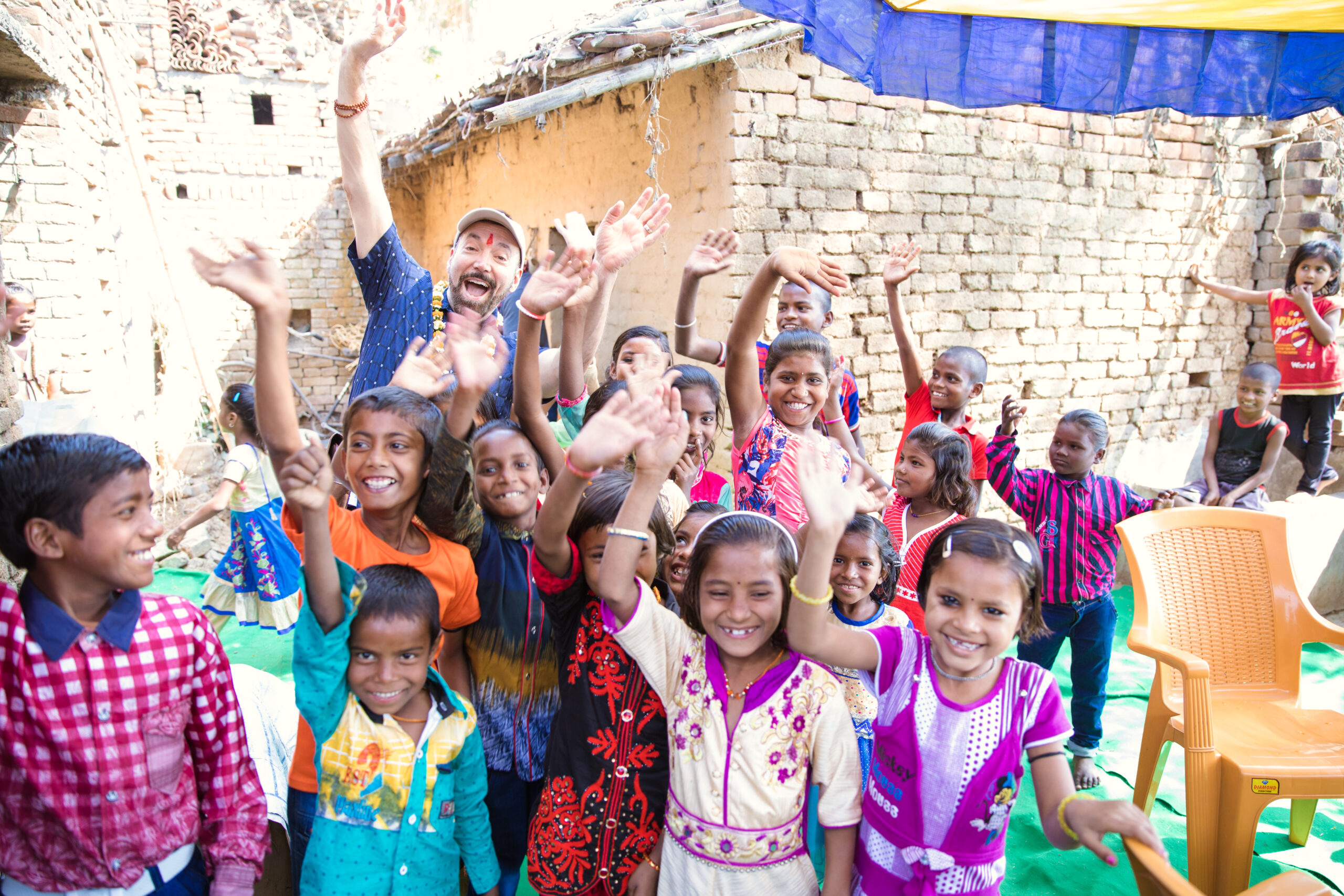 Meet the Founder
Educator. Traveler. Philanthropist.
David's Story
Hear David's story as he tells it and get to know the founder and CEO who continues to inspire our family of administrators, teachers, and volunteers daily.
My life's purpose gained greater clarity when arriving in Siem Reap, Cambodia in January of 2004. What started out as simply hosting a group of travelers for a routine sacred site journey surprisingly turned into what is today, my sacred calling. The travelers on that tour experienced the raw and unforgettable privilege of feeding some of the most destitute souls along the banks of the Tonle Sap Lake in Southeast Asia. With everyone willing to buy three entire local street markets worth of indigenous food, the total cost came to a mere $86 US dollars. It was there, in that moment, alongside an empty vendor stand that one of life's defining moments occurred.
I realized that somehow/some way, I could do something to create sustainable support for these children who had nothing – a vow that would transform my life. The first 5 years were slow going, yet in spite of many mistakes and disappointments, the beginning of the dream came true when gaining permission to open up a non-government regulated school within the Siem Reap province in 2009.
Since then, donor participation, yearly travel groups, ceaseless fundraising and grants have helped us build two educational campuses in Cambodia that serve more than 600 children annually in Siem Reap and the village of Nokor Krau.  We've begun critical educational work in the state of Bihar in India. A brand new school stands in the slum village of Lakhanpur and a rented facility in Bodhgaya – both offer quality education, hygiene training and life skills to a total of 250 eager and bright students. And more success is happening with our learning centers, English immersion initiatives and scholarships in Guatemala, bringing hope and new possibility to young people in the most underserved Mayan village communities around Panajachel.
It all started with a vow that day in Cambodia. The vow was simply this, "I'm available!"
Look at what can happen from that.
"I realized that even I could do something to create sustainable support for these children who had nothing – a vow that would transform my life."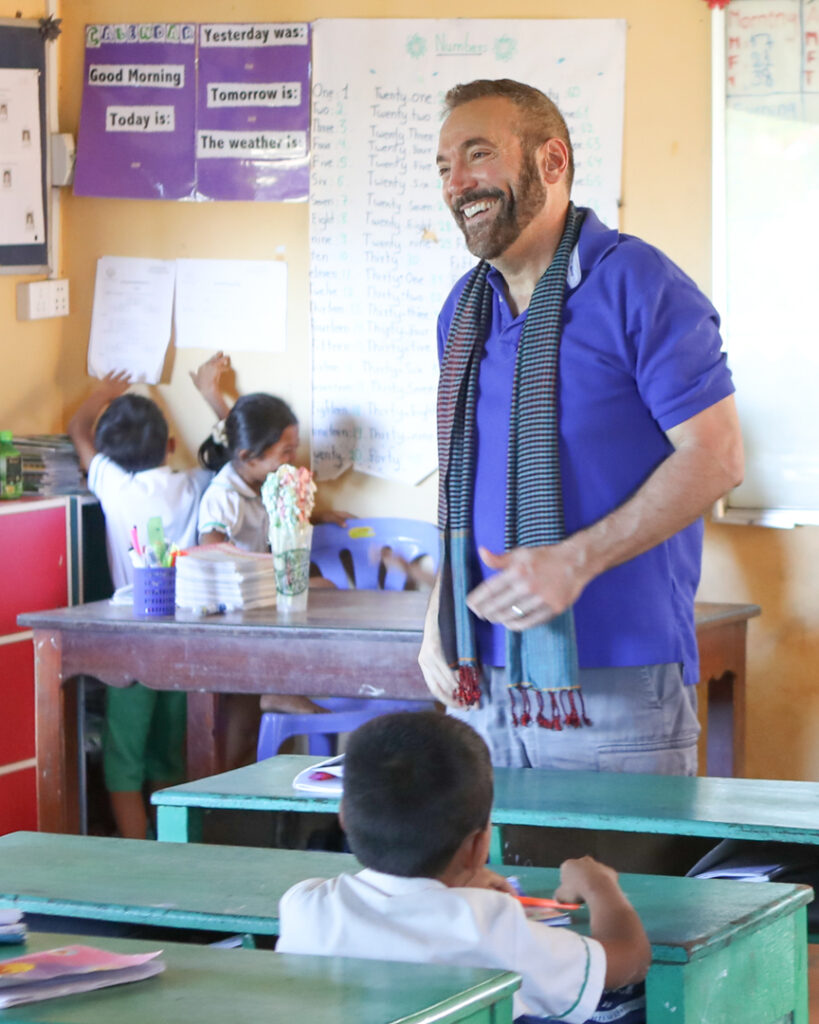 In Gratitude
All of this was and is possible because of so many people who have championed our work, generously donated, and joined our traveling opportunities. Our current and continued success is solely due to the ongoing support of so many generous hearts.

Now, after many, many years, that first opportunity to serve on the banks of the Tonle Sap in Cambodia has blossomed in ways I could never have imagined. We remain faithfully committed in providing these resilient, deserving children a chance for a better now and a brighter future.

David Ault
Founder and Director, Kaleidoscope Child Foundation