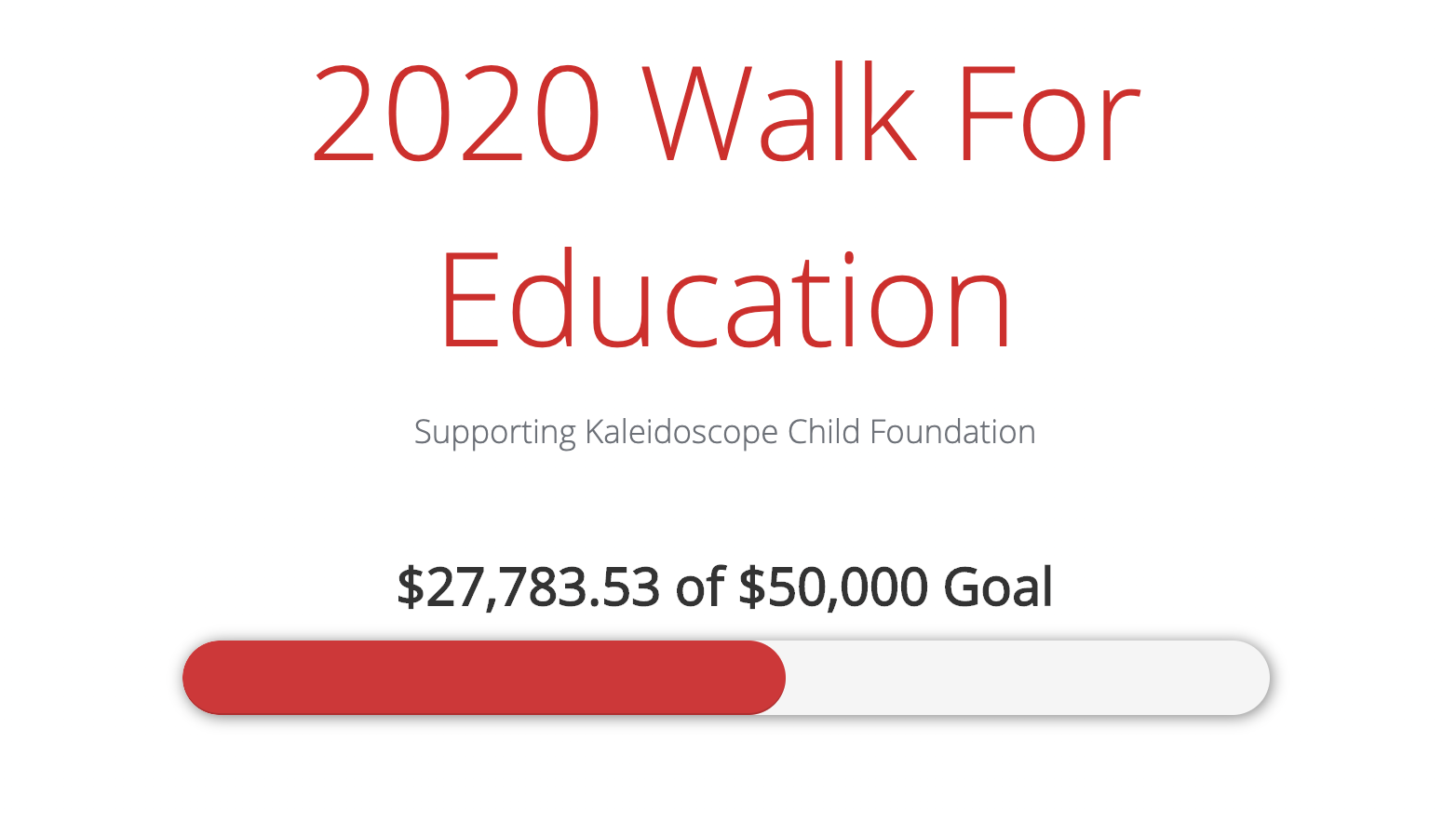 September 10, 2020
Another Exciting Possibility Awaits!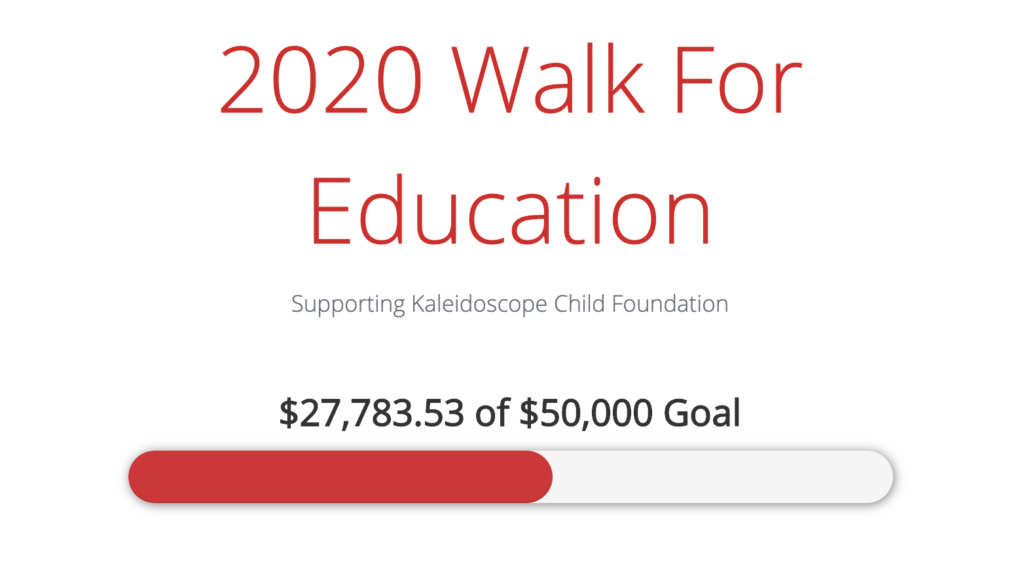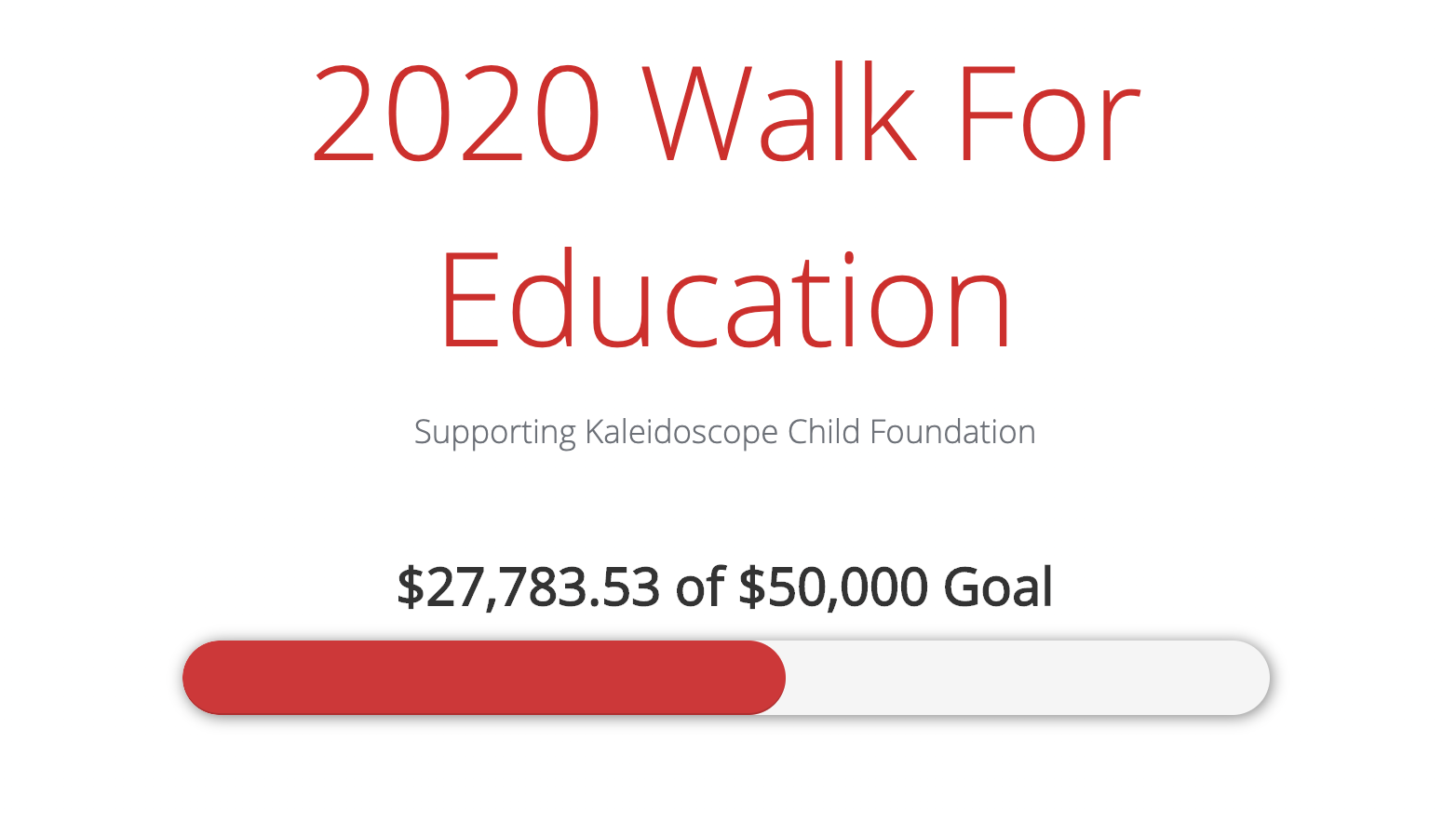 Dear Kaleidoscope Family,
We are one week away from our 2nd Annual Walk For Education: Social Distance Edition! We have our monogrammed gaiter-style face coverings and our walking shoes rarin' to go.
The response has been uplifting, and we have pushed the marker of progress closer and closer towards our goal of $50K. Currently, we have raised 55% towards this goal with several known participants reporting more promising additions.
And another exciting possibility awaits us!
We have two matching grant offers! Not one but two, totaling up to $15,000! Both parties have shared they will match any earmarked donation for the Walk that comes in during the month of September. So, even after the walk is over on the 12th, we still have the remainder of the month to acquire up to $15,000 and have it matched! Let's play math! The total donations to date are at $27,783. The total donations so far recorded in September are at $975.00. With another $14,000 between now and September 30th, our potential fundraising total for the 2nd annual Walk For Education will be approximately $57,500! Our goal will be achieved and then some!
We look forward to celebrating another year of free education to our expanded Kaleidoscope Kids! To help our campaign, simply go to the link below! Thank you again for being a part of advancing the lives of vulnerable children and their families with free education, life skills training, and fresh water initiatives!